KYM'S WINE NOT PAR-TEE TOURNAMENT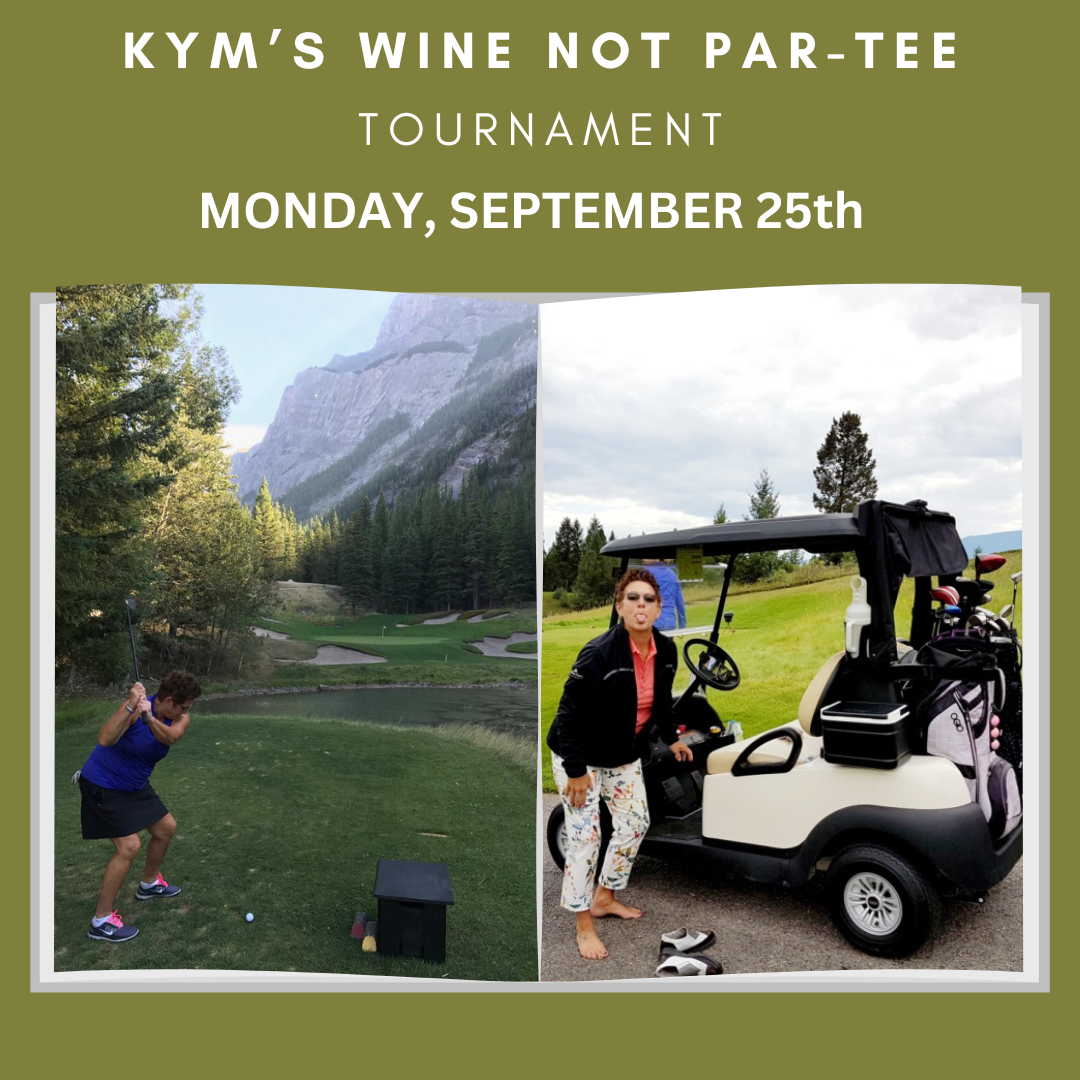 Event Dates:
Mon

•

September 25, 2023

•

2:00 PM - 9:00 PM
DATE: Monday, September 25th
TIMES:
Registration ——– 2:00 p.m.
Shotgun Start —— 3:00 p.m. on The Ridge Course
Patio Pitch Off —— 6:30 p.m. Bring your wedge to the Patio Pitch Off
Dinner ————— 7:30 p.m.
Prizes, Longest Putt, K.P.'s, Draw Prizes, 50/50 and prizes for the "Best Dressed" Team
Payment and Registration Deadline: Tuesday, September 19th
ENTRY FEE: $85 per player or $340 per Team
Includes: Green Fee, Power Cart, Dinner, Prizes, Golfer Registration Gift and more!!!
Dinner Only: $35 per person
FORMAT: Modified Scramble Also known as a Shamble or Texas scramble, is a golf format in which the players select the best shot off the tee, move all balls to that spot, and play individual stroke play for the rest of the hole.