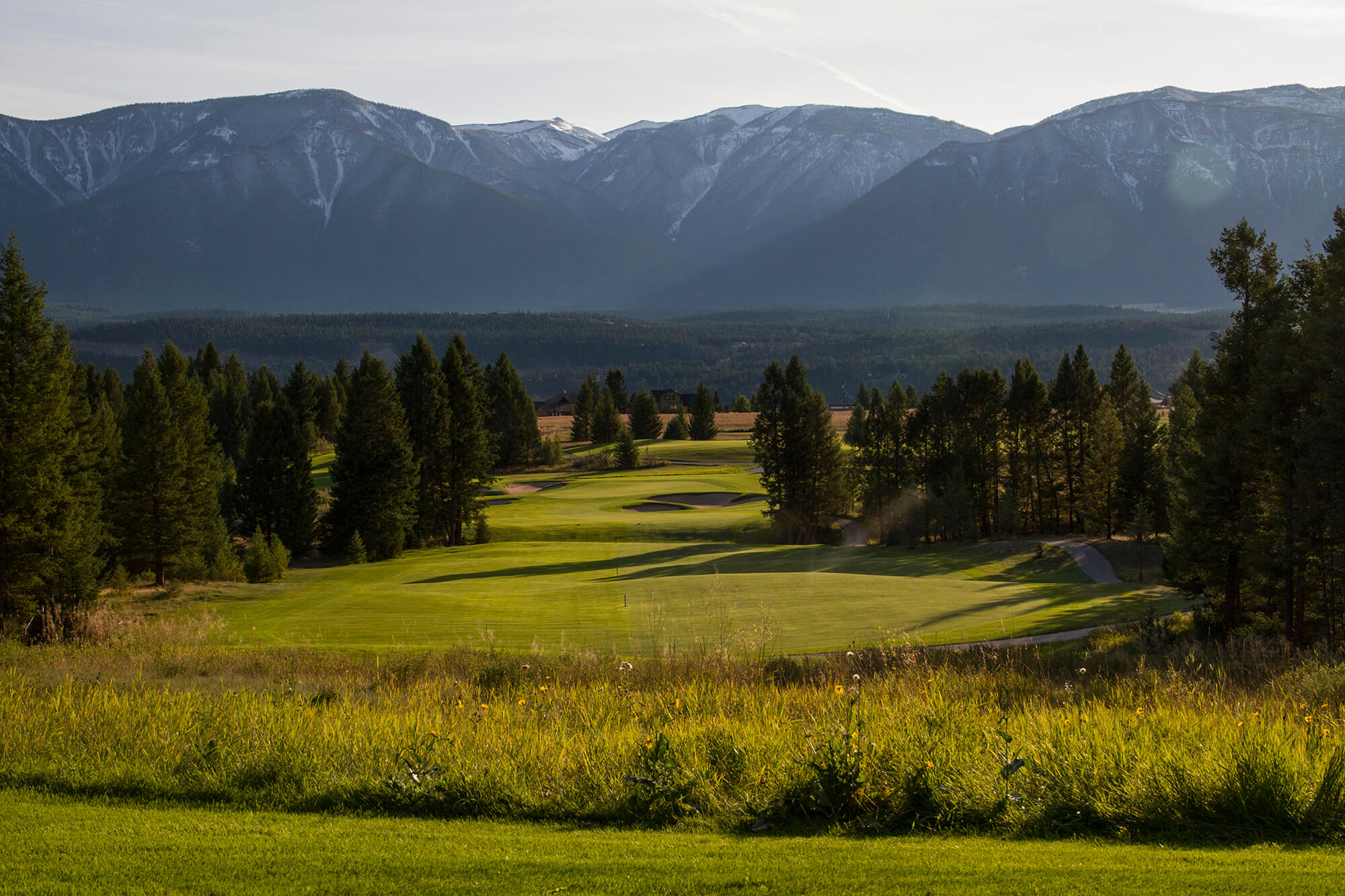 About
The Copper Point Golf Club, in the Columbia Valley features an 18-hole Championship course, The Point and an 18-hole Masters style golf course, The Ridge. Both are natural, lay-of-the-land designs with numerous 'classic' elements, such as roughly hewn bunkers and excellent use of existing hills and ravines. But, what will really sell you on Copper Point is the pristine setting, new on-site luxury resort, beautiful conditions, unparalleled service, impressive clubhouse including The View Restaurant… not to mention the spectacular views of the Kootenay Rockies from nearly every hole.
Our Team
President, General Manager & Executive PGA Professional
Brian joined Copper Point Golf Club in 2004. Prior to starting at Copper Point Golf Club, Brian previously worked at the Kokanee Springs Golf Resort, Morningstar International, Nanaimo Golf Club, Shaughnessy Golf & Country Club, and Eagle Ranch Resort. He is a Director of the BC Chapter of the NGCOA, Director with the National Golf Owners Association, and President of the Columbia Valley Golf Trail. Brian is also a Board Member with the PGA of BC. In 2020, Brian was awarded the PGA of BC Dunc Sutherland Distinguished Service Award, and he is the only 2 time recipient of the NGCOA Fore Season Golf Professional Award, 2013 and 2020. In 2019, was named the PGA of Canada Dick Munn Executive Professional of the Year. In 2016 he received the PGA of BC's Distinguished Service Award as well as being named the Kootenays Professional of the Year and in 2013 he was awarded the PGA of BC Professional Development award. Mr. Schaal is also a certified Ping and Titleist Club Fitter.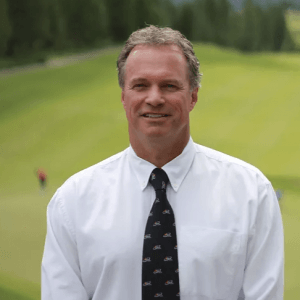 Head Professional
As a key member of the Copper Point Golf Club team, Scott leads a skilled Copper Point Golf Club team and brings a strong level of golf operations management experience. Scott joined the team in 2010 after PGA/Industry roles at Greywolf Golf, Callaway Golf, Score Golf and Jasper Park Lodge. Focused on delivering a world class experience, Scott embodies this culture by providing clarity, understanding and a positive attitude every day. Mr. McClain is a 25-year member of the PGA of Canada and is also TPI certified to help students get the most out of their swing, based on what they can physically do. Some of Scott's Professional achievements include: PGA of BC Top 100 Golf Professional 2015 to 2021, Kootenay/North zone award winner for the following – PGA of BC Professional of the Year in 2020/2015/2014, PGA of BC Coach of the Year 2012/2011, PGA of BC Junior Leader 2011, PGA of BC Teacher of the Year 2010. Using Flightscope Golf technology, Scott is a Titleist, Scotty Cameron and Ping Club Fitter. Scott has volunteered with Columbia Valley Search and Rescue since 2006 and serves on their Mountain, Rope, Avalanche and Swiftwater rescue teams. While most golf pros fly south in the winter, Scott stays home and flies up in the mountains to offer Professional Mountain Guiding services in Heliskiing and Ski touring.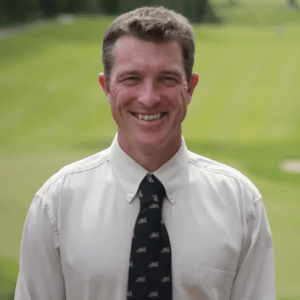 Superintendant
Mike has been working at Copper Point Golf Club since its inception. Mr. Knowles is a member of the Canadian Golf Superintendents Association, NGCOA and is the Director of the Kootenay Chapter Board for the BCGSA. With over 20 years experience in golf maintenance, Mike oversees the maintenance, operations and management on both The Point and Ridge Golf Course.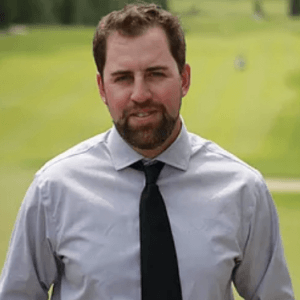 Director Of Instruction
Dennis joined the Copper Point Golf Club Team in the Spring of 2019. Previously, Mr. Bradley was the Director of Golf Operations and Head Professional at Birchbank Golf Club in Trail, BC. As a Level 3 qualified instructor, Dennis's primary responsibilities include providing golf instruction and club fitting. Some of his recent professional achievements include: 2021 Coach of the Year, Teacher of the Year and the Davie Black Award, 2020 Coach of the Year Interior Region, 2019 Teacher of The Year Interior Region, Being one of the Top 100 PGA Professionals for 4 consecutive years, Special Olympic Golf Instructor since 2017 and being a certified Titleist, Scotty Cameron, Ping and Taylormade Club Fitter.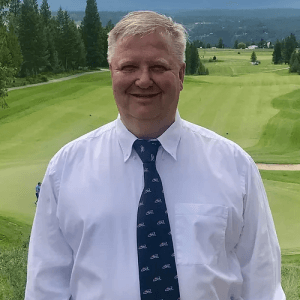 Teaching Professional
Dale joined Copper Point Golf Club in 2019 as a Class 'A' Teaching Professional. Some of his most recent accolades include being a 2-time PGA Teacher of the Year, Golf Professional of the Year 2018 Junior Leader of the Year and a certified Taylormade, Adams, Callaway and Ping Club Fitter.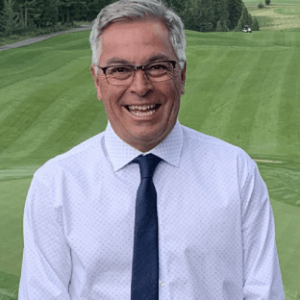 Executive Chef
Thijs joined the Copper Point Golf Club team in 2016. Mr. Boersma has spent over 10 years pursuing his passion for culinary arts as a Level-4 European Trained Chef. Thijs has artfully elevated the dining experience at The View Restaurant using his expertise to provide all of our Members, Investors and Guests with a memorable dining experience that is sure to please all palates.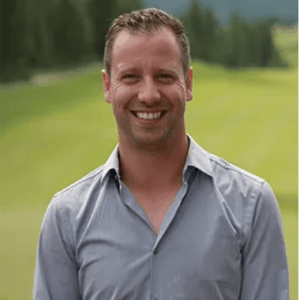 Food & Beverage Manager
Katie began working at Copper Point Golf in 2010. As a hospitality veteran with over 10 years of experience, she is responsible for overseeing all Food & Beverage operations. With her strong leadership skills and positive attitude, Katie has been integral to achieving Copper Point Golf Club's culinary experience.